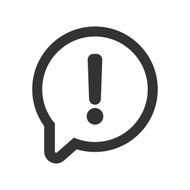 We offer free delivery
Your health and safety is our top priority. If you are concerned about going out in public and are unable to pick up your prescriptions, we will deliver your medications to you at no cost. Please contact us for more information.
 Full Service Pharmacy in Highlands Ranch
CRx Pharmacy is a full service pharmacy, providing you with all the medications prescribed for you. All of our pharmacists, technicians, and team members are highly trained professionals. The CRx team understands the day to day challenges that patients face.

What Our Patients Love About Our Pharmacy

5 Star Review
"Best pharmacy ever! Great prices and the people are always very nice."

5 Star Review
"Always a pleasure working with CRx Pharmacy! Prescription is affordable and they have excellent customer service!"

5 Star Review
"They offer convenience and excellent customer service... 5 stars all the way!
Subscribe to our newsletter 
Stay up to date with our pharmacy with exclusive content.